Date For Your Diary: 5th April 2020 Tax Year-End
The filing window for Self Assessment Tax Returns for the year ended 5th April 2020 is now open!
Though it feels like the end of the tax year comes around earlier and earlier each year, we would like to remind our clients that the sooner you get your tax records to us, the sooner you'll know whether you're getting a tax refund or how much you'll have to save throughout the year for tax.
Keeping on top of your taxes is essential when planning your personal or business finances, and now more than ever it is vital to ensure HMRC has the most up to date information.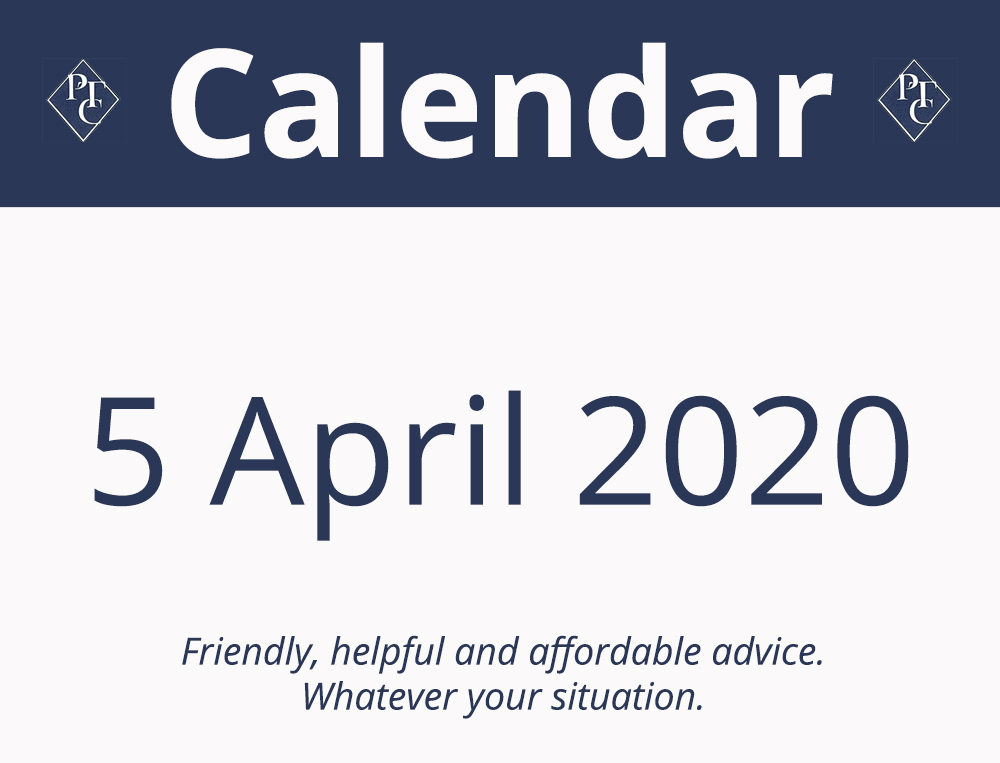 Don't delay, call 01202 399111 or Contact Us and file your Self Assessment Tax Return with Personal Tax Centre to make sure you're up to date!
Not sure if you need to file a Self Assessment Tax Return for the Year Ended 5th April 2020? Click to find out!
Friendly, Helpful and Affordable Advice. Whatever Your Situation.